GRAIN FREE COCONUT FLOUR PANCAKES
these pancakes are grain free, and nut-free, relying on coconut flour and mashed banana.
I am a crepe person, if we're being totally honest. However, every now and then, you just want something a bit thicker, a bit fluffier, a bit more oomf to it. Enter, the pancake. 
These pancakes were a Saturday morning creation, when I was experimenting around with my usual crepe recipe to see if I could turn it into something more pancake-esque. It worked, clearly.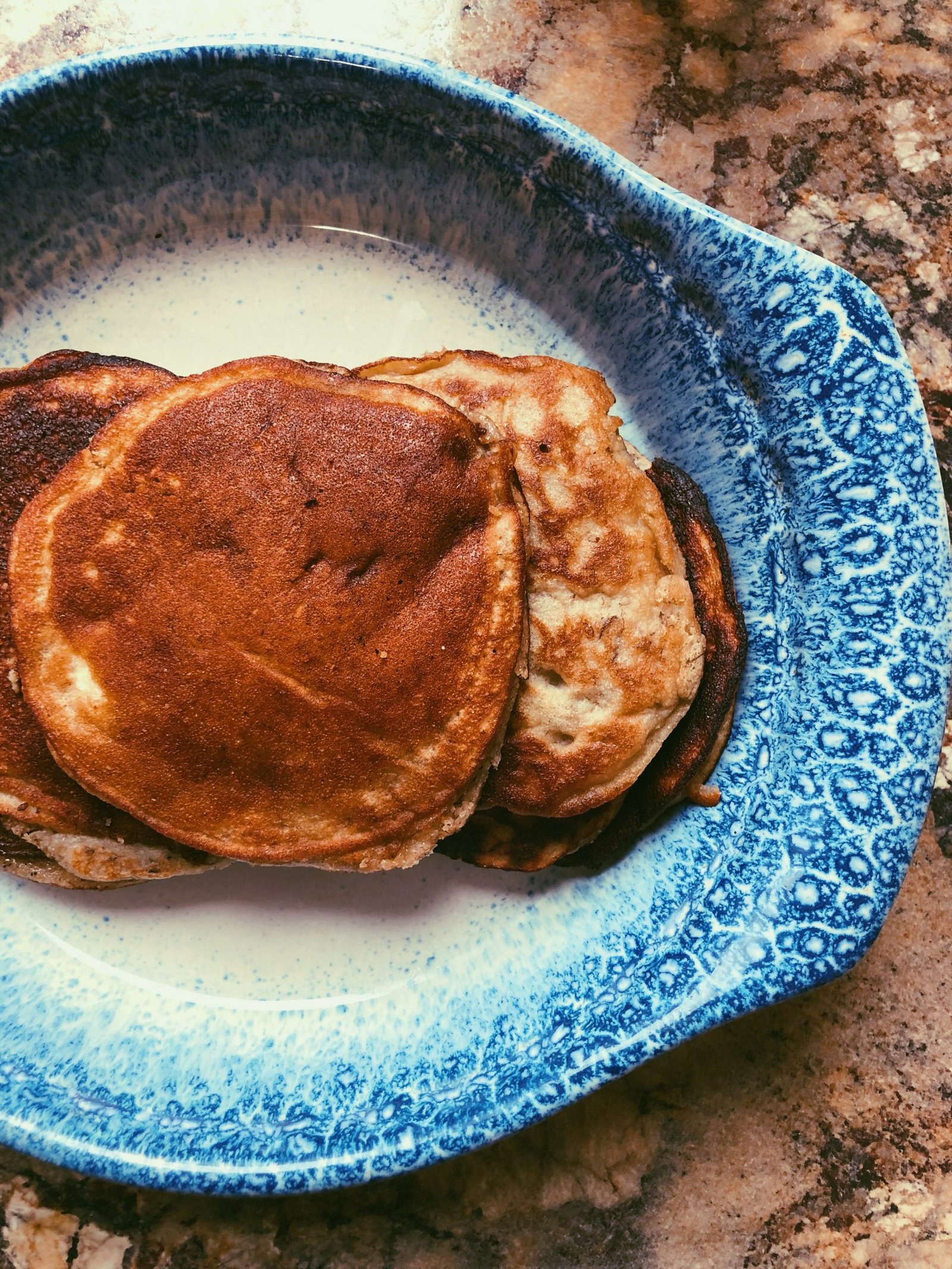 These pancakes are made with a mashed banana and coconut flour, so they're not as firm as pancakes you might make with almond flour. They're a bit lighter, a bit thin still, but definitely pack more punch than a regular crepe. 
We kept them warm as I was flipping them by putting them in an oven-safe dish and drizzling some extra honey across them, just because. If you can do maple syrup, then do it!
COCONUT FLOUR PANCAKES INGREDIENTS
6 tbsp of coconut flour
1/4 cup of water
4 eggs
1 mashed banana
3 tbsp of honey
2 tbsp of avocado oil
1/2 tsp of pure vanilla extract
1/4 tsp of baking soda
COCONUT FLOUR PANCAKES HOW TO
First mix the coconut flour with the baking soda in a large bowl.
Add in your wet ingredients and whisk well.
Heat 1-2 tsp of avocado oil on a cast iron skillet at medium-low heat.
Once hot, spoon the batter on to the hot skillet, approximately 1/4 cup per pancake.
Allow to cook until bubbles begin form, a few minutes each side. Be careful when you flip, as they can be delicate.
Repeat until batter is finished.
Serve warm, with honey or maple syrup and fresh fruit.