GRAIN FREE BAGELS
these bagels are grain free and gluten free of course, made with almond flour and dry curd cottage cheese.
Is there anything better than being able to eat a toasted bagel in the morning?? Fresh and warm out of the oven, with some melted butter slathered across it, piled up with strawberry jam. I used to be a big proponent of cream cheese, lox and bagels, although I haven't had a proper cream cheese & lox bagel since starting the SCD diet due to the fact that all of the smoked salmon I've found has contained added sugar (I'm definitely on a mission to find smoked salmon sans sugar, though). That being said, if I did find such a thing, I would definitely be putting it on my bagel-eating-to-do list. 
In the lapse of that, I often opt for peanut butter and jam or a breakfast sandwich. Fry up an egg, put a piece of old cheddar cheese on it, add a couple of slices of SCD legal bacon and put it all together and you've got quite a delicious and filling breakfast. Or else, you can do a tuna melt, another one of my favourite comfort-type-foods growing up: whip up some tuna, place it on your bagel, put a few slices of old cheddar (or your preferred cheese) on top and melt it in the oven until it's bubbly and brown.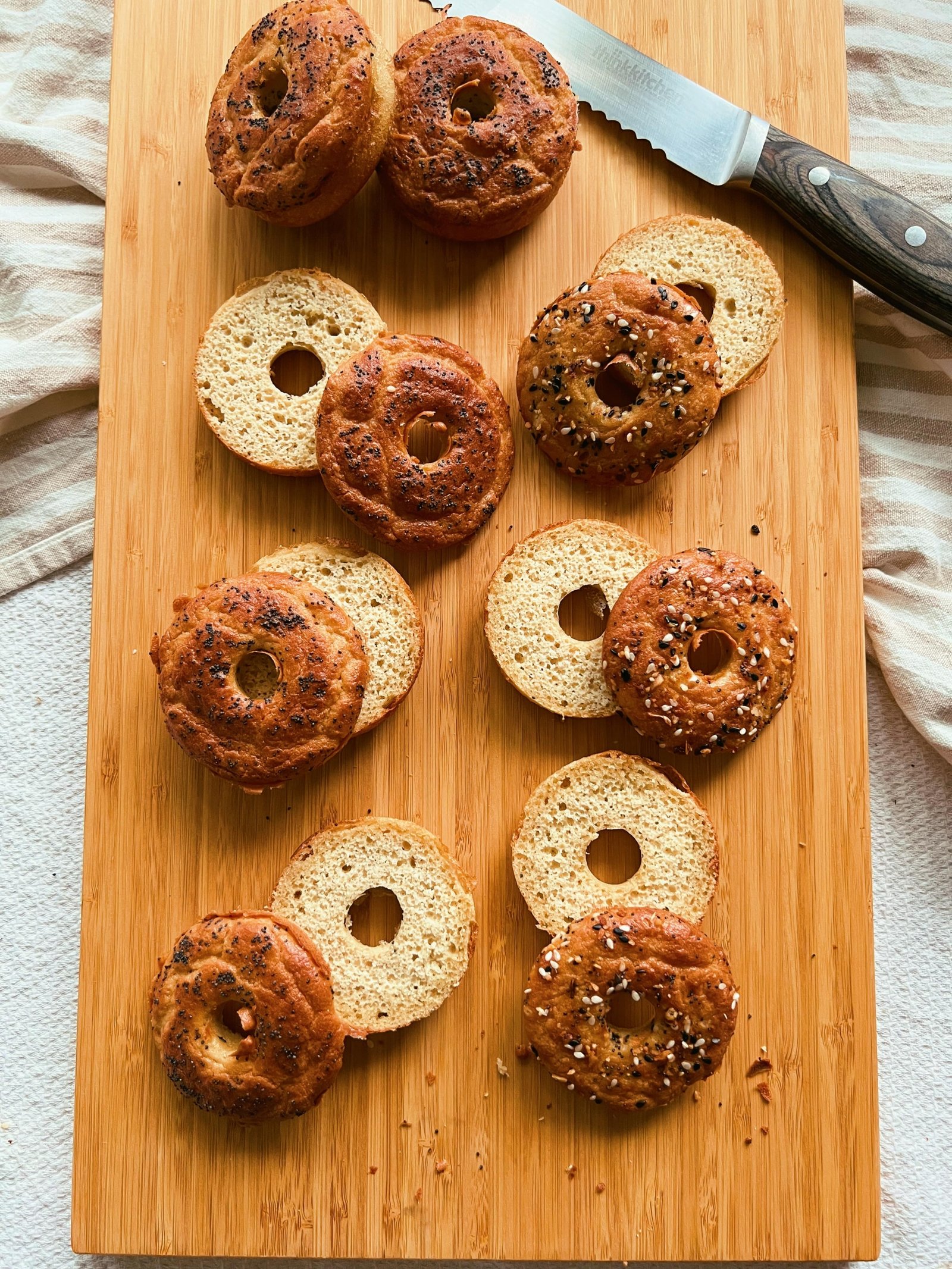 Okay I'll stop giving you bagel ideas and lead you to the recipe: it's made with almond flour, a bit of coconut flour, and I've made it with both dry curd cottage cheese and dripped SCD yogurt (meaning, SCD yogurt that you strain for 24 hours or more to allow the water to drip out of it, resulting in a much thicker and heavier yogurt). Both versions seem to work wonderfully.
The only major caveat with these bagels, and with many of the donut pan recipes (and this would depend on your donut pan, but always better to be safe than sorry!!) is that you should liberally grease them with butter before putting the batter in, to avoid sticking. Equally, be careful and diligent when you attempt to remove the bagels from the pan, and definitely allow them to cool completely! Otherwise they will be soft and breakable and it's very risky. Alternately, you could probably form these into a bagel-esque shape (a circle with a big hole in it) on a parchment paper-lined baking tray and thus you would avoid the hassle of removing them from a donut tray, however I think if you do it that way, you should try to make them very skinny so that they don't balloon up too much and lose their bagel hole! I've seen it happen!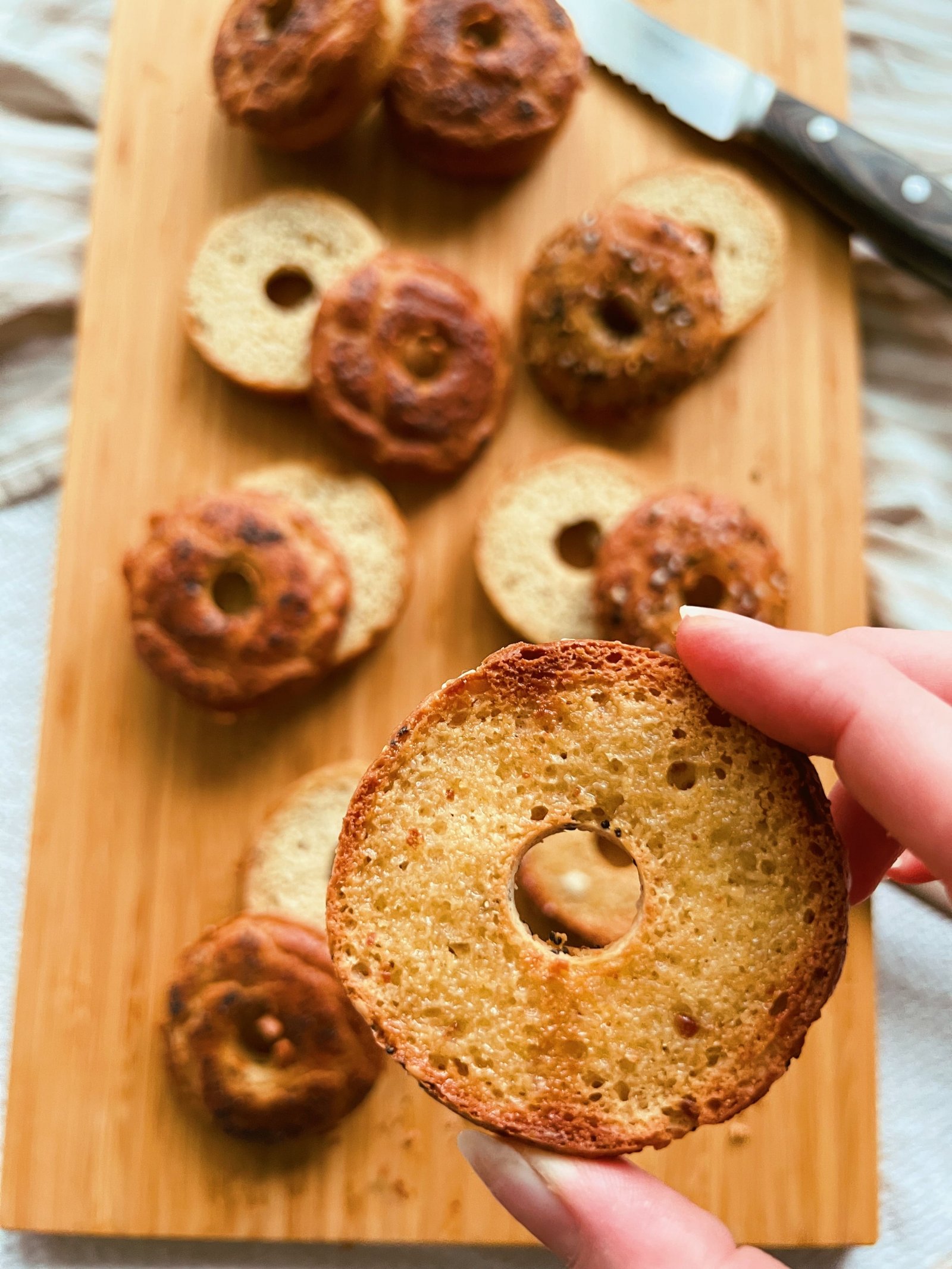 GRAIN FREE BAGELS: INGREDIENTS
2 cups of almond flour
1 cup of dry curd cottage cheese (

or else, 24-hour dripped, SCD yogurt– should be cream-cheese-like consistency – if you are not on the SCD diet you can use store-bought greek yogurt here)

4 tbsp of coconut flour
2 tbsp of apple cider vinegar
1 tsp of baking soda
1/4 cup of butter, melted
5 eggs
Everything But the Bagel spice for seasoning (or else, simply do a mix of black and white sesame seeds, diced/minced or dried garlic, dried onions)
GRAIN FREE BAGELS: HOW TO
blend all your ingredients except for Everything But the Bagel seasoning in a food processor until well combined.
allow to sit for 5 minutes or so.

batter should be a bit thick. spoon into a well-greased donut pan (i use liberal amounts of butter), or use a

silicone mold such as this one

(my preferred mold). add your bagel spice or preferred seasonings atop each bagel.

bake at 350 for 25- 30 mins. 

allow to cool completely, and gently remove from the pan- if you are using a non-silicone mold, you may have to carefully carve around the edges of each bagel with a knife and manoeuvre under each bagel gently with the knife to lift it out of the tray. silicone molds allow the bagels to pop out clean.

store in the fridge for a week or in an airtight container in the freezer.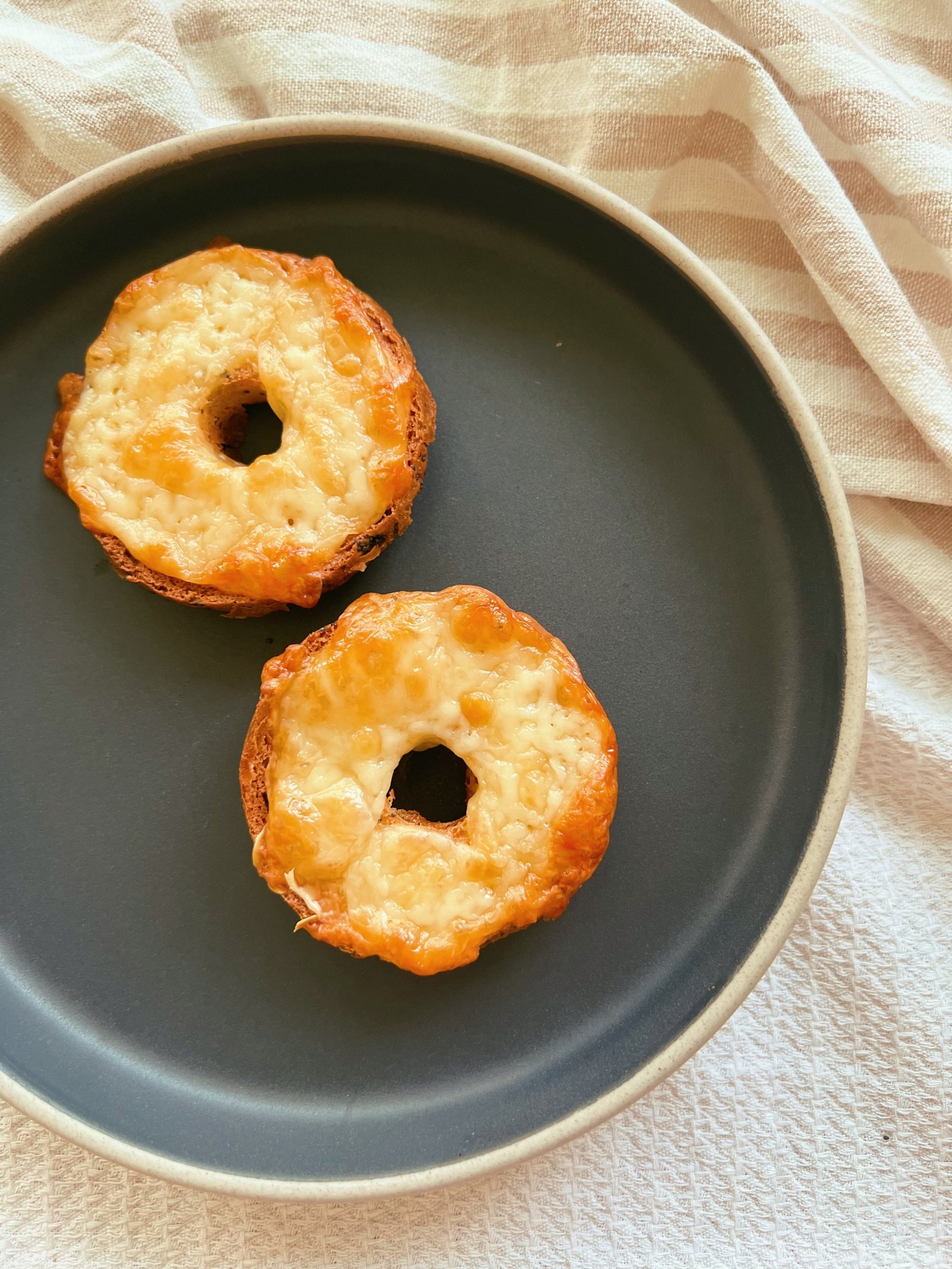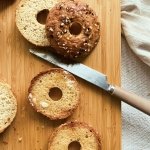 Print Recipe
grain free bagels
these bagels are grain free and gluten free of course, made with almond flour and dry curd cottage cheese.
Ingredients
2

cups

almond flour

1

cup

dry curd cottage cheese

or else, 24-hour dripped, SCD yogurt– should be cream-cheese-like consistency - if you are not on the SCD diet you can use store-bought greek yogurt here

4

tbsp

coconut flour

2

tbsp

apple cider vinegar

1

tsp

baking soda

1/4

cup

butter, melted

5

eggs

Everything but the Bagel Spice seasoning

or else, simply do a mix of black and white sesame seeds, diced/minced or dried garlic, dried onions
Instructions
blend all your ingredients except for Everything But the Bagel seasoning in a food processor until well combined.

allow to sit for 5 minutes or so.

batter should be a bit thick. spoon into a well-greased donut pan (i use liberal amounts of butter), or use a silicone mold such as this one (my preferred mold). add your bagel spice or preferred seasonings atop each bagel.

bake at 350 for 25- 30 mins

allow to cool completely, and gently remove from the pan- if you are using a non-silicone mold, you may have to carefully carve around the edges of each bagel with a knife and manoeuvre under each bagel gently with the knife to lift it out of the tray. silicone molds allow the bagels to pop out clean.

store in the fridge for a week or in an airtight container in the freezer