CINNAMON PUMPKIN SEED BARK
crunchy, coated in cinnamon, and perfect for all the fall vibes. or really, any time of year, who am i kidding?
I discovered this recipe in an accidental sort of way, when, one night my boyfriend and I were fiending for a midnight snack. In typical fashion, I went to my nut cupboard and looked for some ingredients to throw together. This particular night, I opted for seeds instead of nuts (!). Since it was October, I had an excess of pumpkin seeds. And here we are.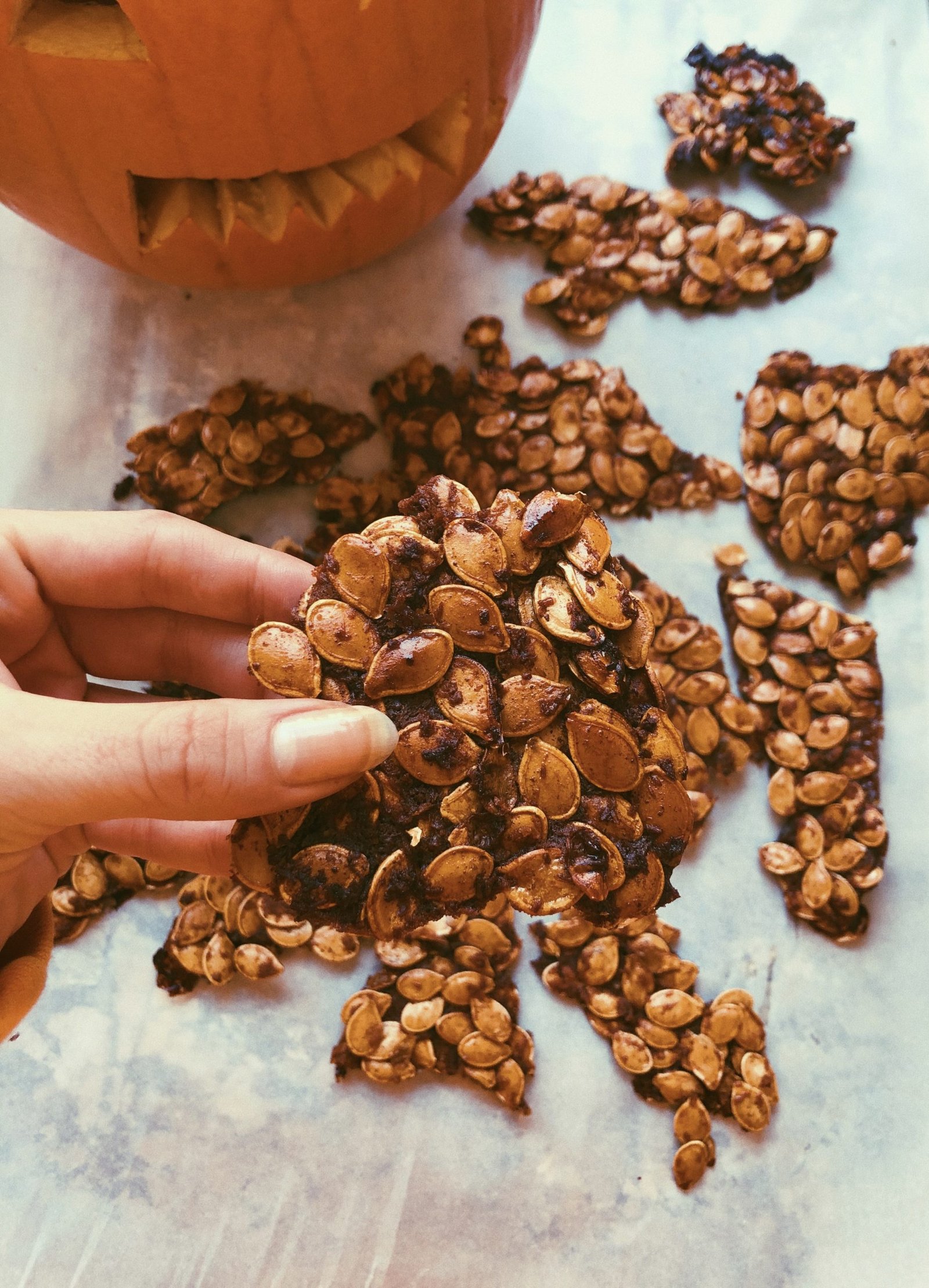 This is the perfect treat for when the Fall rolls around, but, who am I kidding, I will definitely be eating this treat year round. It's cinnamon-y, crunchy goodness, and makes a perfect healthy-ish snack for any time of the day, or even something to enjoy as a dessert with a side of 24-hour fermented SCD yogurt (or, if you're not on SCD, maybe a scoop of vanilla ice cream).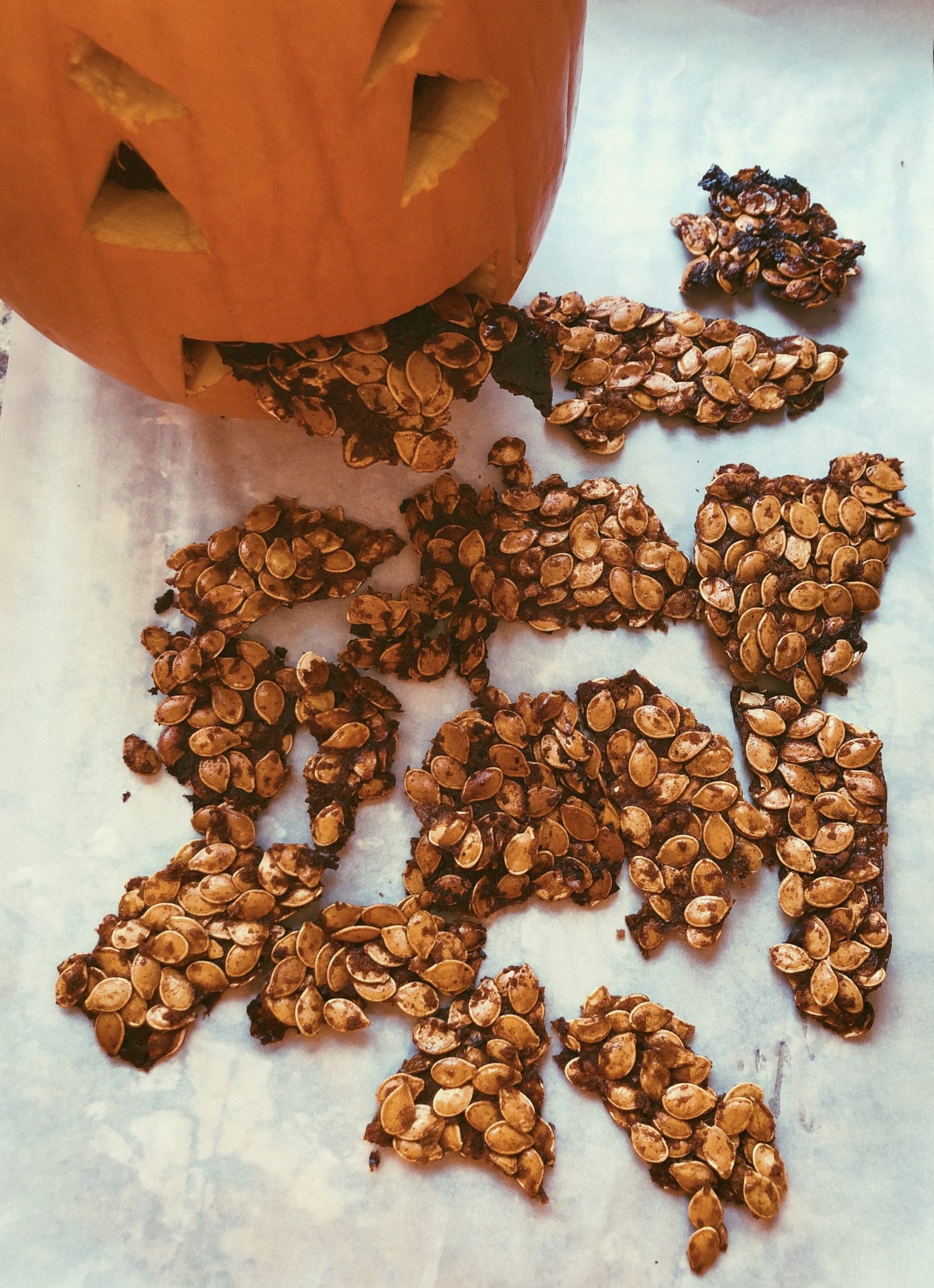 2 and 1/2 cups of pumpkin seeds in shells
1/3 cup shredded unsweetened coconut
1/2 cup of honey
1 tsp of cinnamon
1 tsp of vanilla extract
1 egg white 
2 tbsp melted coconut oil
in a large bowl, mix everything together well.
spread seed mixture on parchment paper lined baking tray.
bake at 335 for 35-40 mins, keeping an eye so it doesn't get too overcooked – you do want it relatively "well done" so it becomes a solid chunk. the cinnamon and honey will crystallize on it as it bakes. do not try to flip it until it's very well hardened, otherwise it'll fall apart! you should be able to flip after 30 mins or so, and then bake for another 10 mins. if it seems to fragile, you can opt not to flip.
allow to cool completely, and break it up into chunks. best stored in the fridge or the freezer to maintain freshness, unless you plan on devouring it all in two days time (like me).