CRUNCHY CASHEW GRANOLA BARS
yummy, crunchy, homemade granola bars packed with cashews, walnuts, pumpkin seeds and more.
Homemade granola bars are honestly the best thing ever, they cannot compare to a store-bought granola bar, so I've discovered. Granola bars were once an always-reliable and mainstay snack for me; you can keep one stored just about any where and reach for it whenever your fiending and on the verge of becoming hangry (or perhaps already there). However once I moved to a diet where I could no longer really be purchasing store-bought granola bars — or if I did they were super expensive– I decided to attempt to bake my own.
There's a lot of room for variation with homemade granola bar recipes too, so I've definitely developed more than one flavour, in fact it seems every time I go to make these, I tend to vary it a little each time. You can use this recipe as a general template, but it's very flexible when it comes to dried fruits and nuts of choice.
To make these "portable," after they've cooled down and I cut them into bar-shaped sizes, I'll individually wrap them in parchment paper and put them in individual Ziploc bags, where I'll store them either in the fridge or freezer depending how quickly I plan to eat them. It's easy to just grab the Ziploc out of the freezer the night before work, and have a coffee companion or mid-day snack ready to go by the next day.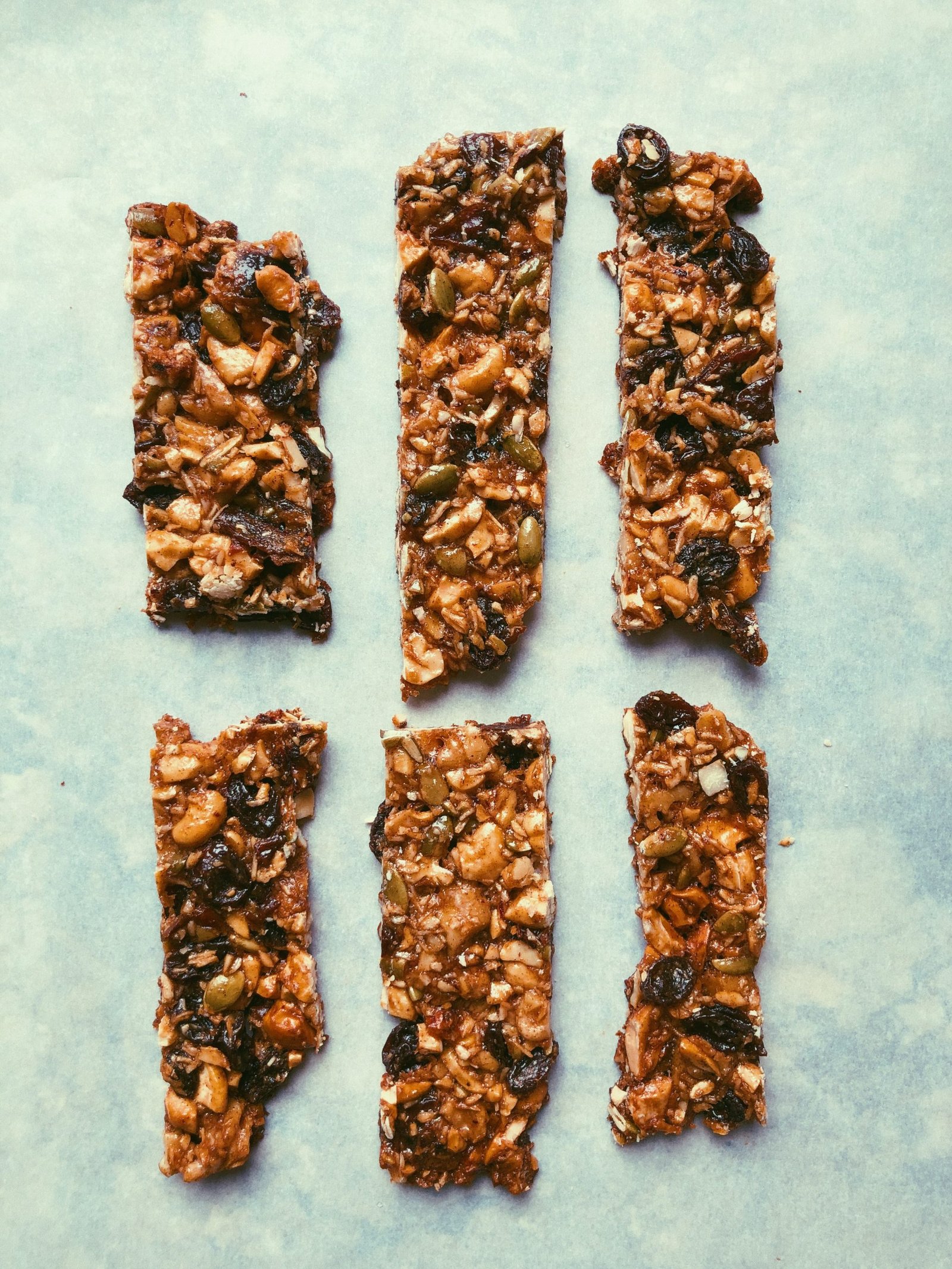 CRUNCHY CASHEW GRANOLA BARS INGREDIENTS
1 cup raw cashews⠀⠀
1/2 cup raw walnuts
1/4 cup of pumpkin seeds (or any other seed you prefer)
1/3 cup of shredded unsweetened coconut 
1 egg white 
1/2 cup of honey
3 medjool dates, pitted
2 tbsp of grape seed oil
1/2 cup of raisins
1 tsp of cinnamon
1/4 tsp of nutmeg ⠀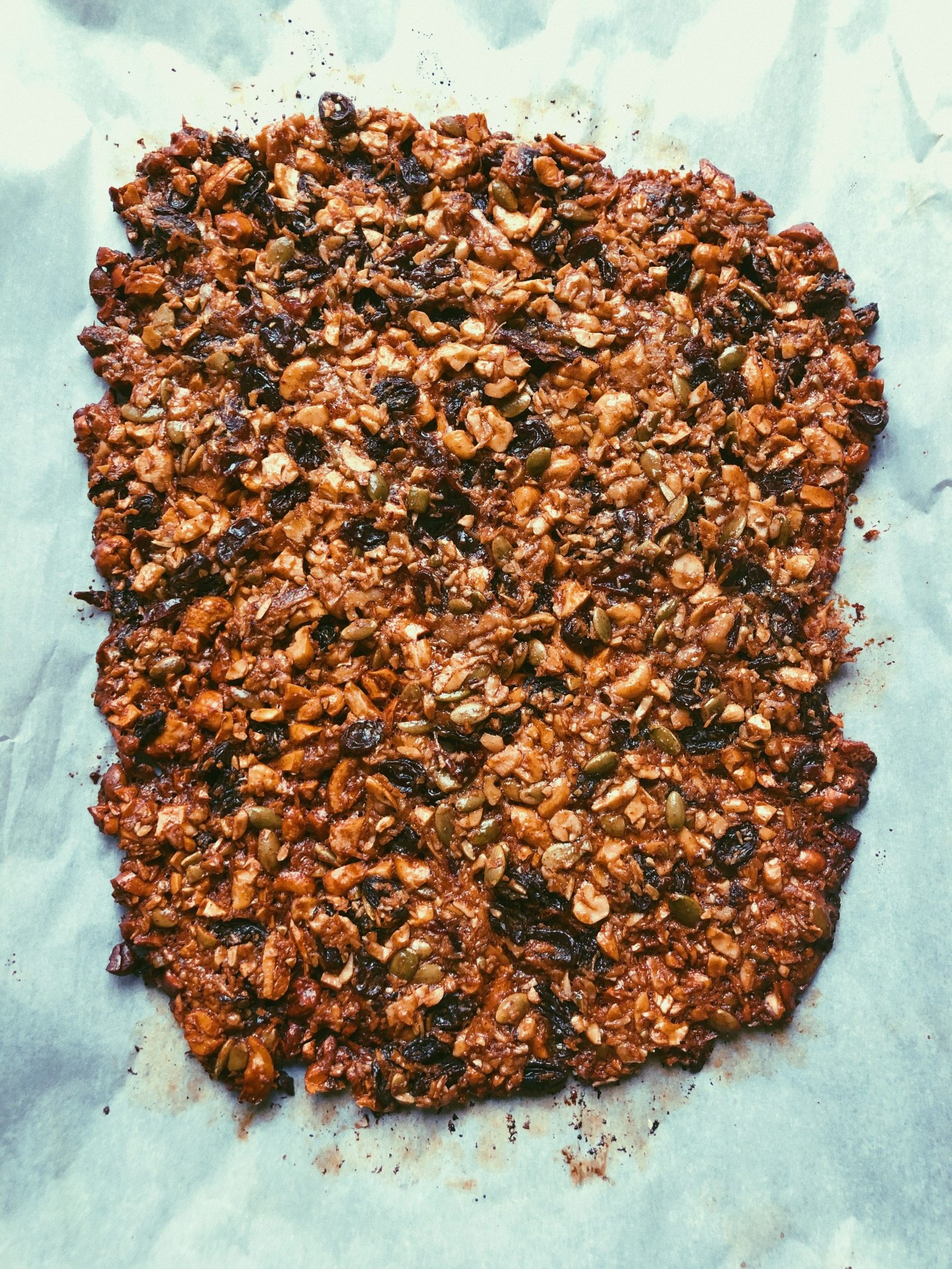 CRUNCHY CASHEW GRANOLA BARS HOW TO
coarsely chop up your nuts and throw into a large bowl with the cinnamon, nutmeg, shredded coconut, seeds and raisins.⠀
bring honey, grapeseed oil and pitted medjool dates to a boil in saucepan, and then lower heat and allow to simmer for five minutes, stirring occasionally. pour date sauce in with the nuts, and the egg white, and combine well.
once well mixed, pour it on to a parchment paper lined baking sheet and spread out the mixture into a rectangular shape, flattening it as you go. it should basically be one large granola rectangle.
bake at 350 for 25-30 mins. allow to cool completely before cutting into desired sizes, and wrap in parchment paper. store in fridge or freezer.